Studio X Dance offers an extensive and entertaining program of both elite competitive and non-competitive recreational dance classes from beginner to advanced levels.  We cater for a broad range of students from those who would like to dance all week to those who would like to participate one hour each week.
Elite students compete in local competitions and eisteddfods throughout the year and all students (including recreational) are able to perform at the end of year show in a fully equipped theatre with costumes provided for a small fee.
Students are required to wear Studio X Dance uniform and provide dance shoes appropriate to their chosen genre.  We provide:
✓ Experienced teachers
✓ Fully equipped dance studio with mirrors and sprung floor
✓ Choreographed routine for end of year show
✓ Costumes
✓ A whole lot of fun!
Classes We Offer
(E) – Elite
(G) – General
BALLET 
(E)
(G)
Classical ballet teaches foundation technique and demonstrates how a dancer should engage the correct muscles for movement while having correct posture and alignment.
Studio X Dance offers syllabi supported by Australian Teachers of Dance (ATOD) and provides students with the opportunity to complete their ballet exams annually.  All elite students must complete an exam and all recreational students are also welcome to participate.
It is an integral part of our elite program which develops a well-rounded and technical dancer.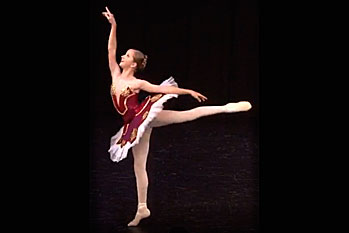 COMPANY
(E)
This class incorporates Jazz, Lyrical & Contemporary.  Where students rehearse choreography and clean movements for competitive routines.  A minimum of two dance genres will be provided depending on strengths of performers.  A third genre may be provided if time permits.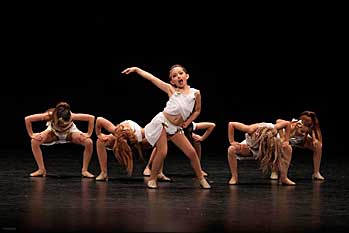 STRETCH & CONDITIONING
(E) 
(G)
Open classes for any Studio X Student to work on their flexibility in addition to conditioning the muscles needed to engage with in order to dance with correct technique and alignment.
TECHNIQUE & TRICKS
(E)
This class is a combination of learning tricks (like jumps and turn combinations, floor drops etc) and technique specific to the routines and choreography used.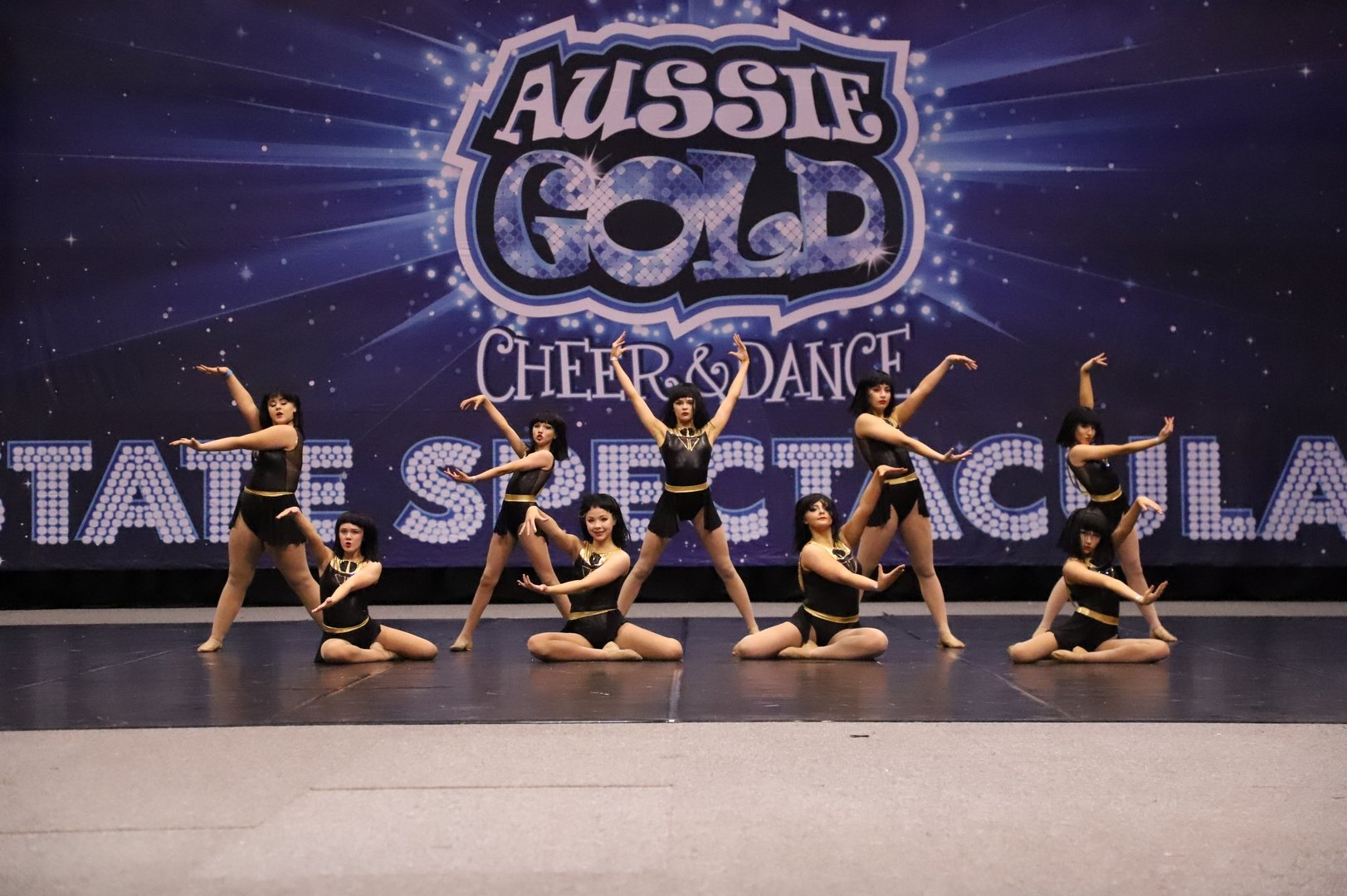 HIP HOP
(E)
(G)
A one hour class incorporating varied styles of hip hop.  The perfect option for students who would like to compete through the year but don't have as much time to commit as required for Company teams. Check out our boys only hip hop classes!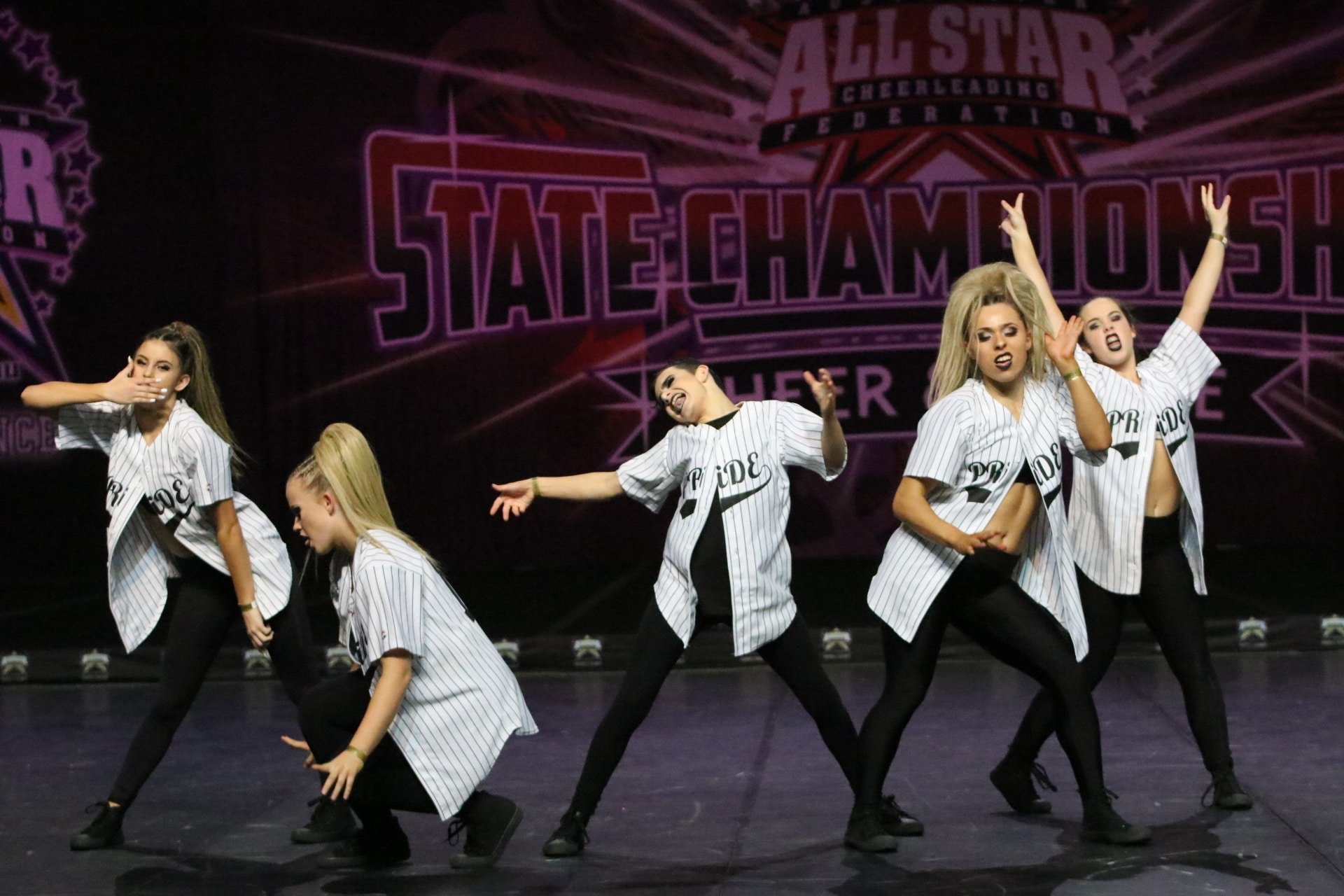 KICKS & LEAPS
(E)
A heavily technique based class to develop and focus on skills to enable kicks and leaps for routines.
TAP
(G)
30 minute general theatrical tap class teaching basic tap exercises and routines.  Students are able to perform one routine at our end of year show.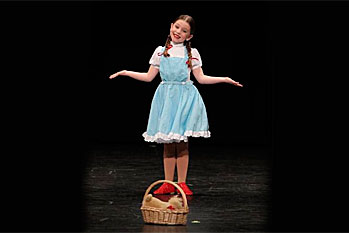 ACRO
(E)
(G)
Acrobatic classes designed to teach students how to tumble and master basic skills like cartwheels, handstands, backward and forward walkovers, aerials and back handsprings.  Acrobatic classes are not compulsory to cheer students as they tumble during cheer lessons.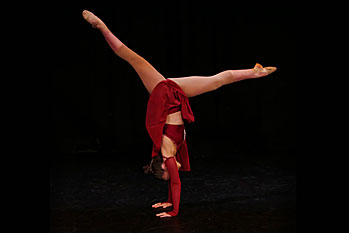 COMBO CLASS
(G)
A one hour general class that incorporates both jazz and lyrical styles.  Two routines will be choreographed throughout the year for presentation at our end of year show.
KINDY COMBO
(G)
A combination class for 4 year olds with 20 minutes of fairy ballet and 20 minutes of acrobatics/tumbling in our fully equipped gym.  Students are able to perform one routine at our end of year show.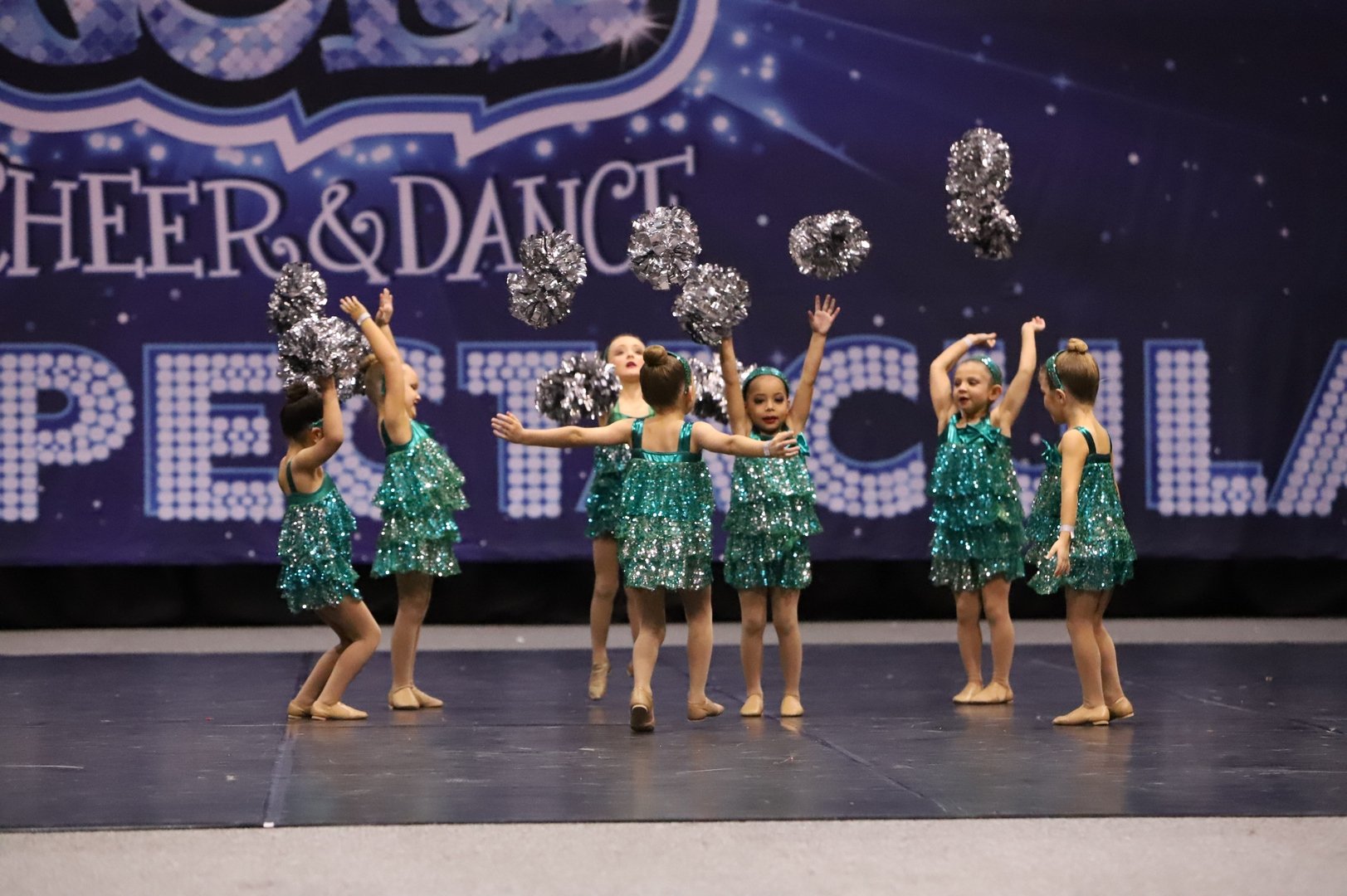 POM
(E)
A one hour class that incorporates poms, synchronisation, patterns with a heavy jazz/classical component to movement.
CONTEMPORARY
(E)
Selected athletes are traveling to Worlds, Orlando in 2019 to compete a contemporary routine – extra training sessions expected leading up to Worlds.  There are also extra financial obligations to travelling teams.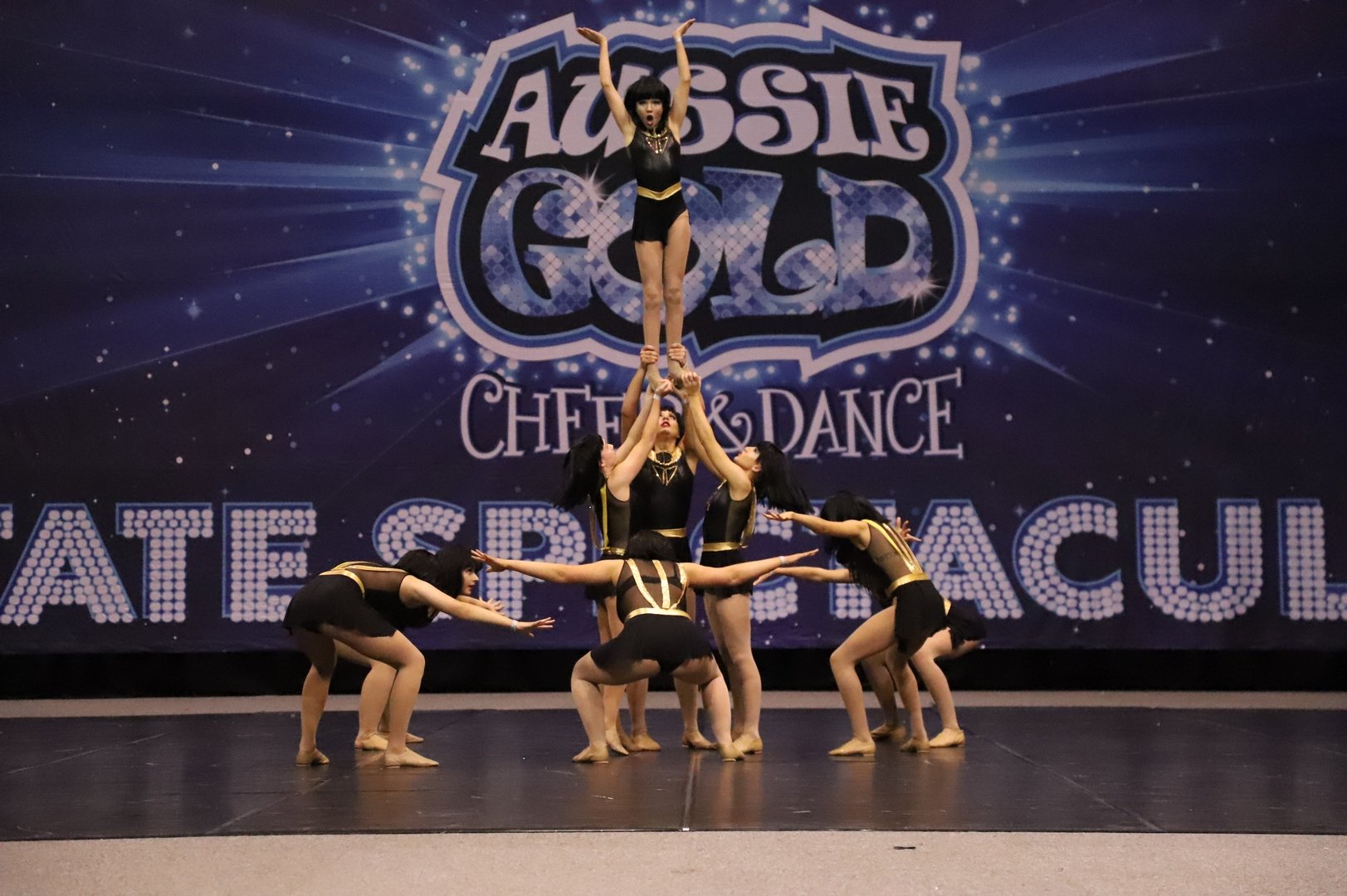 SPECIAL NEEDS PROGRAM
Toxic's Special Needs Program is an all ability inclusive dance program.  The program is created and run by an Occupational Therapist and Education Assistant and focuses on the integration of dance and disability in a therapeutic, fun, musical and movement-based setting. We offer a junior and senior program.
Our Junior Program, Platinum, focuses on gross motor development, sensory and emotional regulation and social awareness through circuit fun, movement activities and music.
Our Senior Program, Titanium, incorporates a strong dance approach where students can learn emotional regulation and increase body awareness through exploring different styles and genres of dance.  Senior Program students have the opportunity to perform in performances and competitions throughout the year.
Titanium focuses on an inclusive approach and therefore offers a 1:1 mentor program with volunteers that help integrate mixed abilities working together.  This way the students individual needs can be met and friendships can also be made.  We welcome all needs.  Our program is wheelchair accessible and equipped with equipment to provide support if needed.  We also welcome sibling, carer and family involvement.